If you have a shaky credit history and are in the market to buy a car, there are ways for blacklisted people to finance a vehicle. However, being in this situation makes you vulnerable to unscrupulous loan sharks. So make sure you understand the various options available to you. And make a choice which is not going to bury you further in debt.
If you are blacklisted banks are unlikely to offer you finance through their official channels to purchase a car.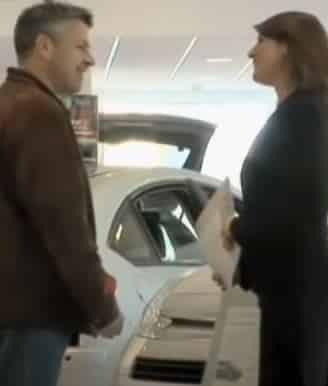 While there are other options these come at a heavy price. As interest rates at banks are normally lower than those at other institutions. Or from the people you would like to borrow money from.
The 2 most common solutions for blacklisted people to finance a vehicle is rent-to-own car financing. Or obtaining a car loan from a provider specialising in providing credit to the blacklisted community.
There is also the option of normal vehicle finance, but this would be done through a provider other than a bank.
Blacklisted Car Finance with Rent-to-Own
Rent-to-own is possibly the "safest" way for a blacklisted person to finance a vehicle.
Essentially, the customer signs an agreement with the owner or financier of the vehicle. To rent it at a slightly higher above market rate. Then has the option to buy the car at a price at some point during the rental period. Usually a certain amount of time needs to elapse before the option to purchase becomes a reality.
The advantage of this approach is that it is relatively safe on the side of the buyer. Because the potential to get into even more debt is minimal.
Should the "buyer" not be able to keep up with the rent-to-own payments, the vehicle is simply taken back. And he does not risk having his kneecaps broken by loan sharks.
The protection to the seller or financier is usually in the form of a deposit. Which can often be up to 25% of the value of the car.
Should the seller default on payment, this deposit is non-refundable, and the financier walks away smiling.
Most companies offering a rent-to-own service also offer a car find service. Which can sometimes mean that you purchase a car found for you by the financier. Instead of being able to do your own search and then approach a company for this type of finance.
Blacklisted Finance Car Loans
This option is essentially the same as a personal loan. But with the express view to finance a vehicle.
Companies providing loans to blacklisted individuals operate primarily through the Internet.
Loan applications are online, often with little or no human intermediary.
The danger here is the alluring promise of the "quick fix". Companies offering large amounts of money with the promise of no credit or ITC check need to be approached cautiously.
They are quick to give it out, but quicker to retrieve it. Along with your house, wife and dog, should you default on payments.
Vehicle Financing
There are also companies that offer "traditional" vehicle finance.
However, as blacklisted people are considered high risk to lend to, most companies will require something of higher value than the car itself to secure the loan.
Often this ends up being a house or piece or property. The significant risk here, of course, is that when blacklisted people are unable to keep up with their vehicle finance repayments. They are "at real risk of losing that home or property".
The other drawback here is that the interest rates provided by blacklist vehicle finance companies are generally much higher than that of the banks. Due again to the high risk profile of the borrower.
This is a vicious circle as the high interest rates make it even more difficult for consumers who are already on shaky ground to keep up with their payments. Ending in a worse debt situation and the risk of losing even more than they began with.
Being blacklisted is not the end of the world, but it does make you vulnerable to easy solutions.
If you are looking for ways to finance a vehicle as someone with bad credit, do your research carefully. Approach any solution which seems too good to be true with caution – it probably is!