Use this page to find answers to a list of frequently asked questions we get on a regular basis regarding the Used Cars for Africa website: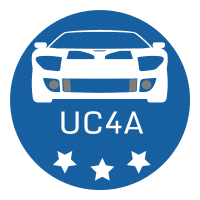 1:  I am looking for vehicle finance but am blacklisted, can you help?
We do not offer vehicle finance but may from time to time recommend a third party provider. They may be willing to loan money for a car to people with a bad credit record.
2:  Where do you hold your bank repossessed motorcycle auction events?
We do not hold repossessed motorcycle auctions, or any other kind of repossessed vehicle auction event.
3:  Can you get me cheaper car insurance?
We are not an insurance provider of any kind but again, at times we may recommend a certain insurance company for decent and affordable motor cover policies.
4: Where can I see all the cars you have for sale?
We do not sell cars. This website is simply to help South Africans make an educated buying choice on their next vehicle through a wide variety of informative articles.
More Frequently Asked Questions
5: Can I hire a vehicle from you guys?
No. We do not have vehicles to rent.
6:  Can you please provide me with your latest auto news?
The best way to receive all the latest motoring news offered from this website is to subscribe to receive eNews and Updates. Use the quick sign-up form in the sidebar menu of this site.
7: Will you please send me a list of ABSA, Nedbank, FNB and Standard Bank repossessed cars. And the vehicle auction dates?
We have no such lists and have never claimed to have any such list.
If you cannot find help from the frequently asked questions above then you can speak to us at one of the locations listed on our Contact Page.
Thank You.