Autozone car parts are offered for every kind of vehicle which means that no matter what you are looking for you can find it in one of their stores. They are the largest privately owned automotive parts retailer and wholesaler in Southern Africa and are supported by 688 world-class suppliers. This means that they have an active parts range of 75000, as well as a large footprint across Southern Africa. All of this combined results in a well respected brand that is dedicated to providing you with all the parts you could possibly need for your vehicle. Their aim is to bring you the right part at the right price and this guides them in their daily business.
If you are wondering what brands you can find when looking at Autozone car spares they have their own house brand as well as leading major brands. Some of the major brands include Bosch, Gabriel, Forodo, and Autosol.
Their home brands include AutoKraft which is a line of accessories and DIY tools, Auto Chemicals which encompases adhesives, lubricants, solvents, cleaning agents and many more. In addition to this they have a brand called Eddie's Spares that focus on the cars of the people and includes day to day parts for any car.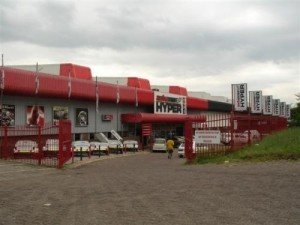 Whether you need seat covers, hub caps, mirrors, vehicle cleaning products, car mats, electrical spares and other automobile related products, you'll find it all here.
The greatest thing about Autozone is their quality assurance and their affordable prices. They have monthly and weekly specials on offer and you can get specials and deals on a variety of in house brands as well as major brands. There really is no need to go and spend a fortune on replacement parts for your car when you can get high quality products from Autozone. For all of their specials and a list of the brands available you should take a look at their website which provides all the information you could possibly need.
Visit www.autozone.co.za today for all the deals and specials available to you on Autozone car parts.
The above article is not an advertisment or a "paid-for" article. At Used Cars for Africa we feel a responsibility to bring you, the reader, information on all things car and automobile related.